How to Manage Zoom Recordings
Only a Zoom host has the ability to record a meeting but may elevate a guest to also record during the meeting.
To record your meeting, click the Record button in the bottom of the screen.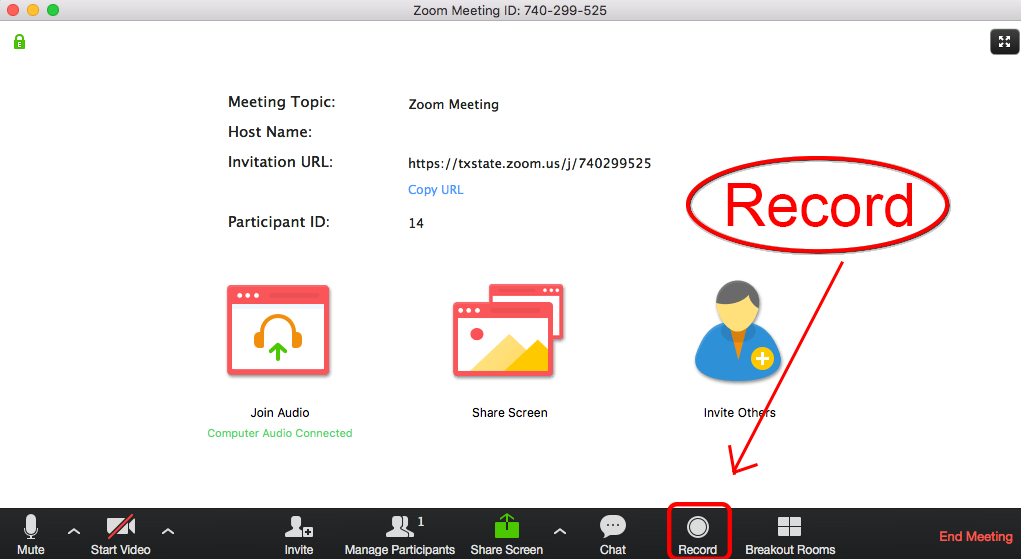 There are two options when saving recorded Zoom meetings:
Save your recording to your computer
Save your recording to the Zoom Cloud



CAUTION

: Your video will only be available on the cloud for seven days. If you wish to keep this recording, make sure to save your video to another location before it s deleted.
Managing Your Recordings with YuJa
YuJa is the university's online media management system. It allows users to upload, manage, and share video and audio, including meetings recorded in Zoom.
If faculty and staff wish to use YuJa to host and manage your recordings, visit YuJa for more information.